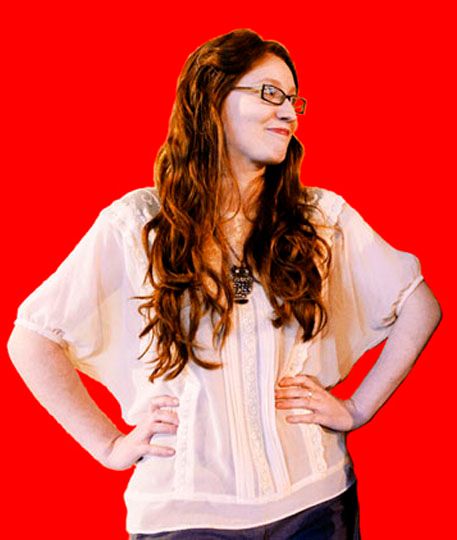 Tweets by @misstoiletslave
Carolyn Busa has performed on stages all over Philadelphia and New York City as well as the 2011 Ladies are Funny Festival, the 2013 Women in Comedy Festival, the 2013 She-Devil Comedy Festival and the 2012 & 2014 Bridgetown Comedy Festival. She is the proud mother/co-creator of Laughs on Fairmount, one of Philly's longest running open mics.
Carolyn's awkwardly, disarming stage presence will charm your figurative pants off. She continually hosts and features throughout the tri-state area; and contributes to local sketch and theater productions. She may have even unsuccessfully auditioned for America's Next Top Model. Twice.
You can catch Carolyn hosting Side Ponytail, every 2nd Monday at Over the Eight in Brooklyn.